Dec. 6th, 2017, Oslo, Norway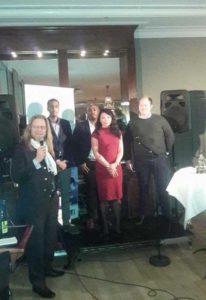 CEO of Lion Healthcare Europe AS, Zhongying Kristoffersen, was nominated to The Enterpreneur Sprout of The Year Award by Norwegian Enterpreneur Association.
Mrs. Kristoffersen was nominated to this prestigious award among over a thousand nominees. "I am honored and humble", says Mrs Kristoffersen. "Being a founder and CEO of a startup that aims at capturing a billion dollars global market with very limited resource from a small country has been challenging. I am glad to see that we have developed 2 product portfolios, entered 4 markets in a very short period of time", she continues. "Thanks all for your great support!", says Zhongying Kristoffersen.