Drammen, Norway/Beijing, China. 23rd of April 2015.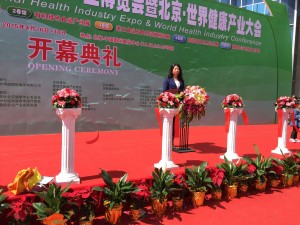 Lion Healthcare Europe has participated in the biggest health industry expo in China "The 18th Health Industry Expo and World Health Industry Conference" held in Beijing on 16th-18th of April 2015.
CEO and chairwoman of Lion Healthcare Europe, Ms. Zhongying Kristoffersen participated the Expo and held a speech during the opening ceremony. Ms Kristoffersen was given the honor to share the award to the gold medal winner of class "Best Drinking Water".
Along with the increase income and life standard of the normal Chinese people, the health industry and consumer health market in China are experiencing a tremendous growth. It is on the six business areas expected to have the biggest growth potential for the years to come.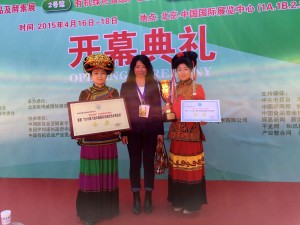 Lion Healthcare Europe is well positioned in this enormous industry and market trend. The company has established a sales and distribution network in China both online and off-line. We have developed a series of food supplement and food products with origins from Norway with premium high quality Norwegian marine resources facilitated by the advanced process technology of marine ingredients at a state-of art production facility in southern Norway.
"Consumer health is the next mega trend in China, says Ms. Kristoffersen. "Lion Healthcare with it´s rich Norwegian heritage in marine resources and cutting edge processing technology, close access to the newest health innovations in Europe and it´s deep root in both countries, we are well positioned to capture this maybe once of life time opportunity" she concluded.