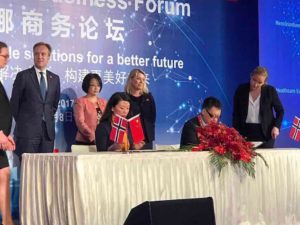 This historical event took place on 7th-11th April 2017 in Beijing and Shanghai, China.  Lion Healthcare Europe AS had the honor to be a part of the business delegation of the Norwegian Prime Minister on her official state visit to China, where we signed a MOU for a Strategic Collaboration Frame Agreement with a large Chinese pharmaceutical company.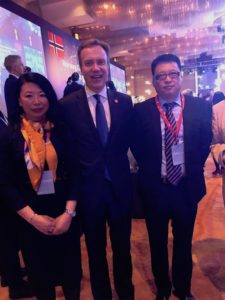 This agreement concerns our revolutionary nutrition products for diabetics INSUBALANCE for the Chinese market. The Norwegian Prime Minister, Minister of Foreign Affair and Minister of Trade and Fishery witnessed the signing ceremony.
China has 120 millions diabetics and accounts for 1/3 of the world´s diabetics population. This MOU shall pave a foundation for the market penetration of INSUBALANCE in China for the years to come.