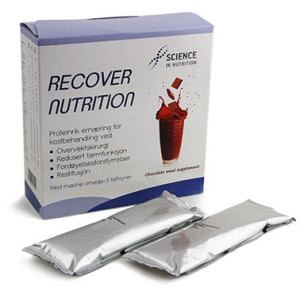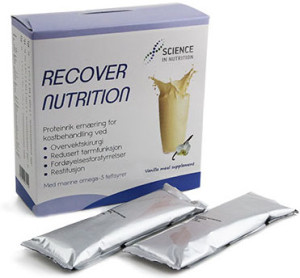 Approved in EU & Norway as Food For Special Medical Purpose (FSMP) according to EU Commission Directive 1999/21/EC.
Approved for reimbursement in EU& Norway.
High protein and high energy oral nutritional supplement (ONS)

All three immune

 agents: marine nucleotides, glutamine and Omega-3
Omega 3 in phospholipid form which leads to higher bioavailability of the marine fatty acids.
Approved for: 
Cancer patients
Post surgery, especially bariatric and gastric by-pass surgery patients
IBD/IBS patients
Patients with immune deficiency
The protein in Recover Nutrition is highly bioavailable and is high in essential amino acids content.