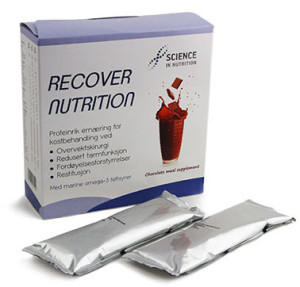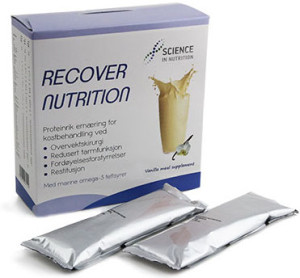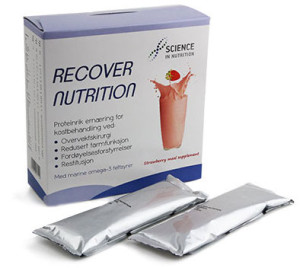 High protein and high energy oral nutritional supplement (ONS) with marine nucleotides, marine peptides and Omega-3 in phospholipid form which leads to higher bioavailability of the marine fatty acids.
The protein in Recover Nutrition is highly bioavailable and is high in essential amino acids content. Protein and amino acids are essential in supporting muscle synthesis in the body. Increasing muscle mass is extremely important for many critically ill patients such as cancer pasients.
2,23 kcal/ml. Approved in Norway as Food For Special Medical Purpose (FSMP) according to EU Commission Directive 1999/21/EC. Approved by the Norwegian healthcare insurance scheme and is reimbursable in Norway.