Solving global health challenge through innovating sustainability
The world is experiencing a diabetes epidemy! There are over 420 million diabetics in the world. At least another 400 millions are at the danger zone (pre-diabetes). According to WHO, by 2030, 18% of the world's population will have diabetes. Diabetes has become the 3rd most life-threatening disease after heart-disease and cancer.
Currently, diabetes costs the society around world $847 billions yearly and has thus become one of the biggest health challenges in the modern time. 90% of the diabetics are type 2 diabetes (TDM).
The problem Lion Healthcare is striving to solve is that the current available solutions for TDM such as medicines and insulin have side-effects; while other methods such as life-style changes and exercise have low patient compliance. The consequence of the side effects and the low compliance is unstable blood sugar levels over time that cause diabetes complications such as heart disease, kidney disease, blindness and amputation which are life threatening diseases that cost the societies billions of dollars and enormous suffering at the patients. are majority of the diabetes population live in developing countries without proper access to healthcare. Their diabetes conditions are not properly controlled and handlet. This has caused enormous sufferings at the individuals and a substantial costs for the healthcare system in the societies in terms of treatment of diabetes complications such as heart-disease. In addition,
Lion Healthcare has discovered a technology and know-how on how to combine marine peptides extracted from off-cuts from the fish filleting industry on the west coast of Norway in order to targeting on blood sugar regulating properties of the cells. This combination has through clinical studies been shown blood sugar reducing properties in addition to property of increasing insulin secretion. Our solution is highly sustainable, affordable and efficient without side effects.
The Vision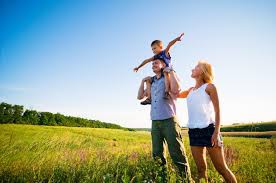 The vision of Lion Healthcare is to improve the quality of life through world class innovation.
Business Areas
Our business areas include functional food, documented food supplement and medical nutrition.
Management Team
The management team of  Lion Healthcare is consist of experienced business executives with extensive commercial and international experiences from Europe, Asia and the Middle East, strong track-record and industry knowledge and expertise.